The Arc Jackson County loves hosting community events year-round! Please join us…we're excited to meet you!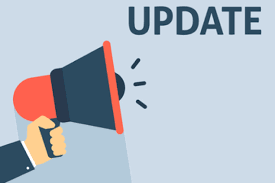 Due to health related concerns regarding COVID-19 we will not be holding any events until further notice. We appreciate your  understanding during these uncertain times.  
1st Saturday Dances
On the first Saturday of every month we host a community dance for individuals 16 and up at the Santo Community Center (located on 701 N Columbus Ave in Medford) from 7:00-10:00pm. Cost is $5 a person and refreshments are provided. Each month has a different theme so be sure to check out our Facebook page for the latest information. Come dance with us!
Christmas Party
Our Community-wide Holiday Party is held annually in December. Food, Santa, gifts…you don't want to miss it! To see pictures of our 2019 party held on December 14th, check out our Facebook page!
Annual Picnic
Our annual summer picnic is a wonderful way to meet friends…new and old. It's free, and anyone is invited, so bring a friend or two!